Triangle Loom - Rectangle Loom
Continuous Strand Weaving Notes
Lenore Snyder
Weaver, Designer, Instructor

Many weavers use the triangular and rectangular looms by warping the loom first, and then weaving. Lenore uses the continuous strand weaving method in which the warp is created with each weave.

Lenore is currently working on converting multi-shaft weave drafts for use in continuous strand weaving.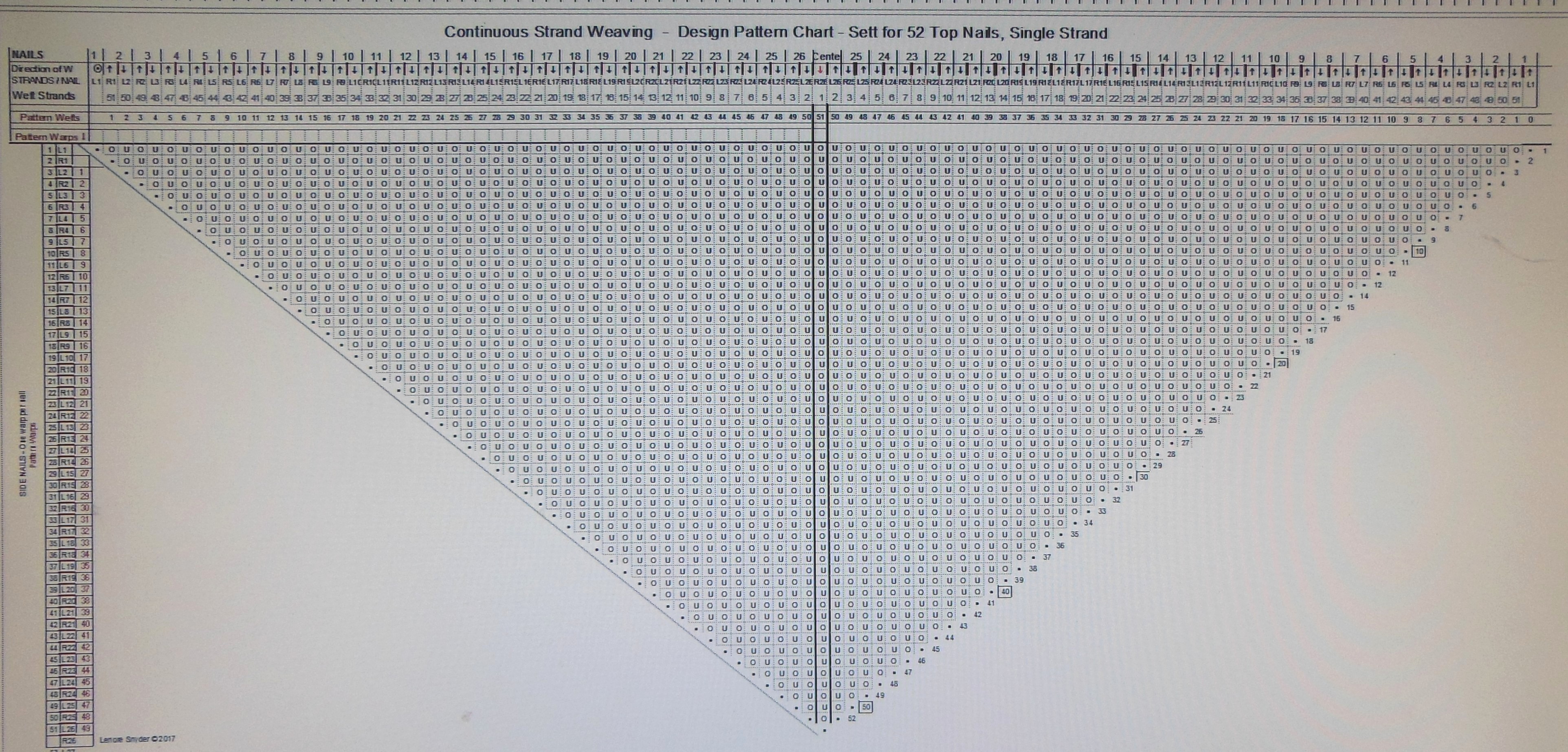 Please contact us with any questions.
lenore @ lenorej.com

 Home


Tri-Weave, Continuous Strand Weaving, Triangle Loom, Triangle Weaving, Woven Art, Triangle, Loom, Rectangle loom, Lenore Snyder, Lenore J, Lenore J Snyder, computer assisted design, design program, weaving design program, weaving classes, learn the tri-loom, Michigan, Computer assisted design programs for triangular and rectangular looms artistic shawl, shawls, woven fabrics Lenore Snyder, LenoreJ.com special woven art programs, computer programs, weaving software, art, infinity scarves, infinity scarf">