Care of your woven fabric
           Hand wash only. Use a gentle shampoo for natural fibers. A gentle, cold water wash liquid may be used for acrylic and synthetic fibers. Lenore suggests using cool to lukewarm water in a plastic dish pan and gently squeeze the shampoo into the fabric. Do not pull, stretch, or twist your fabric. Wool should always be washed in cool water. Cool to lukewarm water is best for color retention. Rinse gently in cool to lukewarm water until the shampoo is thoroughly rinsed out.
           To dry, cover a large table with towels and gently lay the fabric on the towels. Gently shape the fabric to its original shape. If your art fabric has fringe, use only your fingers to gently straighten the fringe. Let it air dry. Do not ever apply heat. Do not ever pull the fabric out of shape.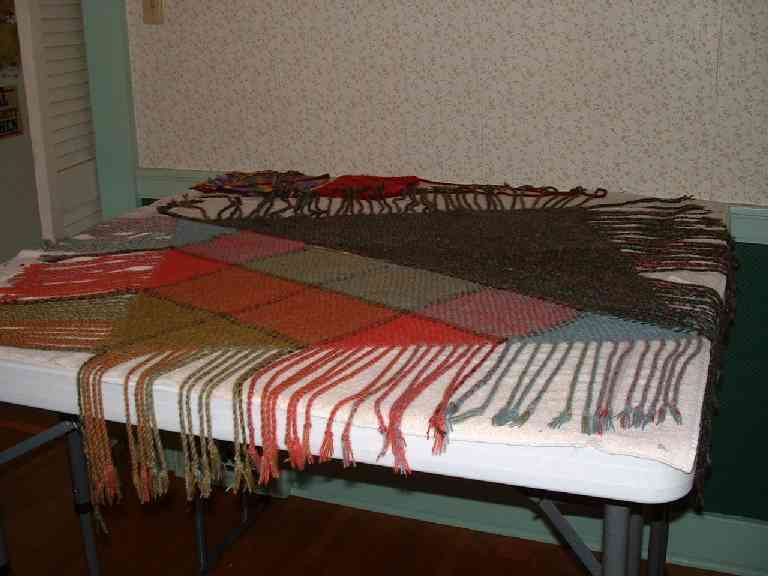 While your fabric is drying, you should inspect your fabric for snags. Work in any that might have occured during washing. A crochet hook can be used to tuck in any ends that might be visible. Inspect it carefully and try to determine what has happened. Loose weave structures are more likely to require attention. If you are unsure about the proper repair method, contact Lenore and arrange to send it for repair.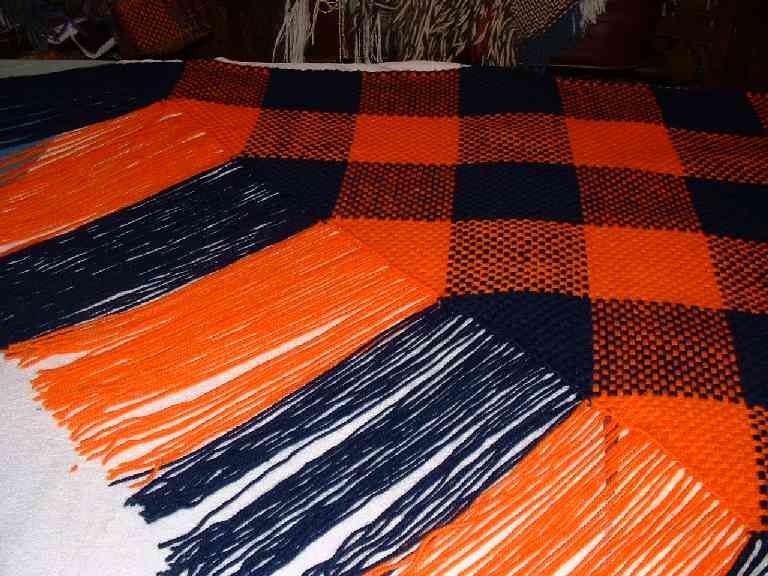 Please contact us with any questions.
lenore @ lenorej.com

 Home


Tri-Weave, Continuous Strand Weaving, Triangle Loom, Triangle Weaving, Woven Art, Triangle, Loom, Rectangle loom, Lenore Snyder, Lenore J, Lenore J Snyder, computer assisted design, design program, weaving design program, weaving classes, learn the tri-loom, Michigan, Computer assisted design programs for triangular and rectangular looms artistic shawl, shawls, woven fabrics Lenore Snyder, LenoreJ.com special woven art programs, computer programs, weaving software, art, infinity scarves, infinity scarf">